About Delray Beach Vet Dr. Malernee & Atlantic Animal Hospital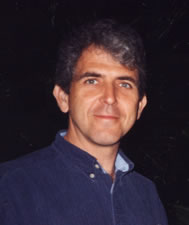 Delray Beach vet Dr. Malernee has been practicing veterinarian medicine for over 27 years. He started his career in veterinarian medicine at the age of 8, sweeping the floors of the neighborhood veterinary office.
He pursued a doctorate of veterinarian medicine from Ohio State University after three years of undergraduate courses at Ohio State University. During his undergraduate years, he lived and worked at a local veterinary hospital to help gain work experience and pay for college. His work experience and good grades allowed him to cut his undergraduate degree short by a full year, and enter vet school without the customary undergraduate degree requirements.
After graduation he was first employed by the vet hospital where he worked at as a teenager learning the practicalities of the science of medicine. However, working for someone else did not satisfy Dr. Malernee, so he moved to Florida where he founded the Atlantic Animal Hospital.
Through his years of practice, Dr. Malernee has opened and sold other veterinarian clinics and a clinic in Palm Beach County. Today he has two offices.
The first is located in Delray Beach, Florida at the Atlantic Avenue exit of I-95. His second clinic is located at his home in the west part of the Palm Beach County. Having the extra home clinic allows him to closely monitor hospitalized patients, allowing for better 24-hour care and avoiding the customary practice of leaving sick patients alone at night.
Delray Beach vet Dr. Arthur Malernee, DVM works at the Atlantic Animal Hospital located in sunny Delray Beach, Florida. For over 27 years, he has treated small animals, such as dogs, cats, birds, and other pets. His list of services includes, but is not limited to:
Vaccinations
Boarding
X-rays and Radiology
Surgery
Grooming
Dental Examinations
Dental Cleanings
Retail Products
General Pet Exams & Diagnostics
Pet Counseling (Nutritional & Behavioral)
For further information about any of his services please feel free to contact him by phone at 561.272.1552 or by email at malernee@ebvet.com